Decking
There are many choices of low maintenance decking to choose from. Let us at Pro-Deck Supply help you decide what is the best product for your outdoor oasis. There are many factors when deciding what decking to use on your outdoor living space. We take into consideration if you have pets or an active family, or color matching and maintenance. Decking Warranties can be an important factor in making your selection because some manufacturers offer replacement but others don't cover labor. Our experienced staff can provide more details.
Capped Composite Decking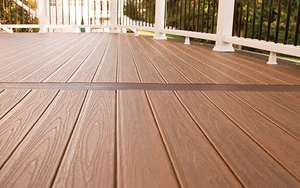 Capped composite decking takes performance to a whole new level by taking the core of traditional composite decking and adding a protective non-wood polymer cap. Capped composites offer enhanced scratch, stain and fade resistent properties for years of low maintenance ownership. Other benefits of capped composites are to produce a surface look that emulates real wood and uses recycled wood and plastic that reduces our environmental impact.
Pvc Decking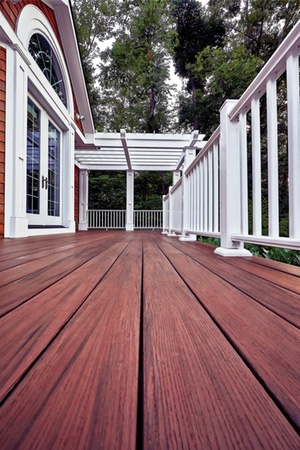 Capped PVC decking contains no wood fibers which makes it lighter and easier to install. Here at Pro Deck we recommend PVC for installations around a pool or low to the ground and areas where higher moisture is a factor. Capped PVC comes in a variety of colors with a grain pattern than most closely resembles wood.
Fascia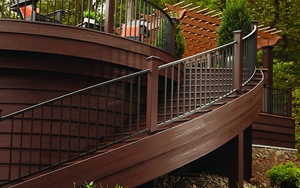 Fascia and Rimboard is available in matching colors and material to cover framing lumber. This provides a consistent finished look with better weather protection.
Wood Decking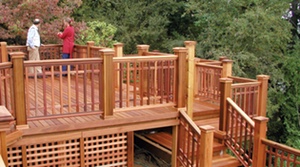 For those customers who prefer the natural look of real wood Pro-Deck has many choices. Blue Star mahogany, Ipe , Cedar and Garapa gold are some of the products that we offer.