fortress Products
Fortress Railing Products is committed to developing innovative, quality products specifically for the railing industry. It is very proud of its vast distribution network, commitment to code testing, innovative product design and the strength of the Fortress Railing Products brand. As a respected category creator and industry leader, Fortress Railing Products offers a complete line of railing solutions that encompasses 6 distinct categories. Whether your needs are for residential, multi-family or commercial railing, Fortress Railing Products has the right railing solution to meet your needs.
Aluminum Railing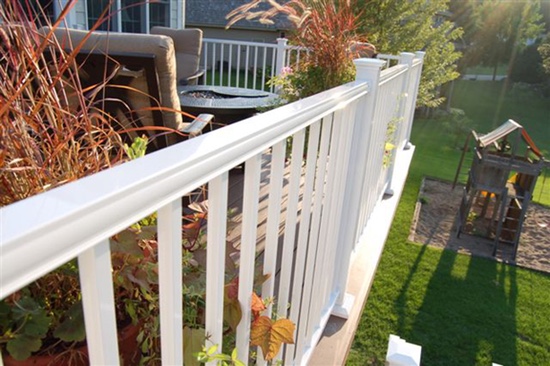 Fortress Al13 Aluminum Railing is an innovative, first of its kind, fully pre-welded aluminum railing system. Distinctly different from aluminum kits, Fortress Al13 is attractive and easy to install with its simple bracket system. It also has superior performance in strength and safety, which is a unique benefit to a pre-welded system. Quality welding and DuPont® premium powder coating create a virtually maintenance free system designed for use in a variety of environments.
Iron Railing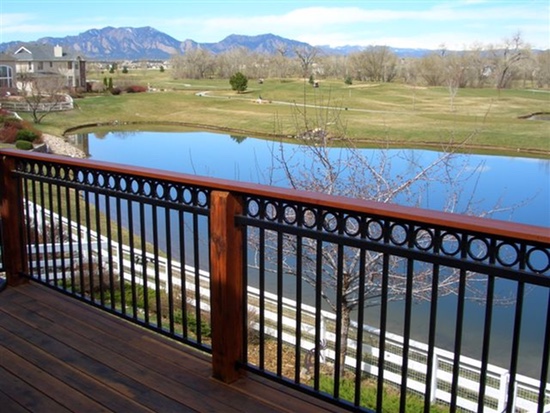 Fortress Fe26 Iron Railing is a pre-welded, easily customized and enhanced version of traditional iron railing that brings unparalleled quality to any patio, deck or balcony. It provides a clean, classic appearance that is versatile for a variety of applications and surfaces. Pre-galvanized steel, zince phosphate, DuPont® e-coat and DuPont® premium powder coating make it the most elegant and durable iron railing system on the market.
Post Caps & LED Lighting
FortressAccents is a complete line of post caps and LED lighting accessories for decks, patios and other outdoor spaces. Raising the bar, FortressAccents' die-cast aluminum housings and DuPont® powder coat translate into optimal performance and durability. Its innovative design uses the same post cap for both lit and non-lit caps and is transformed with a simple optional waterproof drop-in LED light kit that is concealed from view during the day and emits a soft ambient glow at night. FortressAccents boats a unique built-in thermal management system and also offers a power supply option with integrated timer, dimmer and photocell. It is the perfect complement to Fortress Railing Systems and also ideal for use with materials such as metal, wood, vinyl and composite.
More about Fortress.
CALL PRO-DECK (609) 771-1100